The Doves for Ukraine project is making paper prayers for peace and protection in the form of origami doves as messages of hope and love for the people of the Ukraine.

Donating in increments of $100.00 as milestones.
Let's level up!
FUNDS RAISED TO DATE: $165.00
$100.00 RPCV ALLIANCE FOR UKRAINE
$35.00 TILL NEXT DONATION!
If you would like to help me purchase stickers, have enamel pins made, or children's playing card decks you can donate directly to these projects via a second Kofi account I've created here: 
RESOURCES & ADDITIONAL PRODUCTS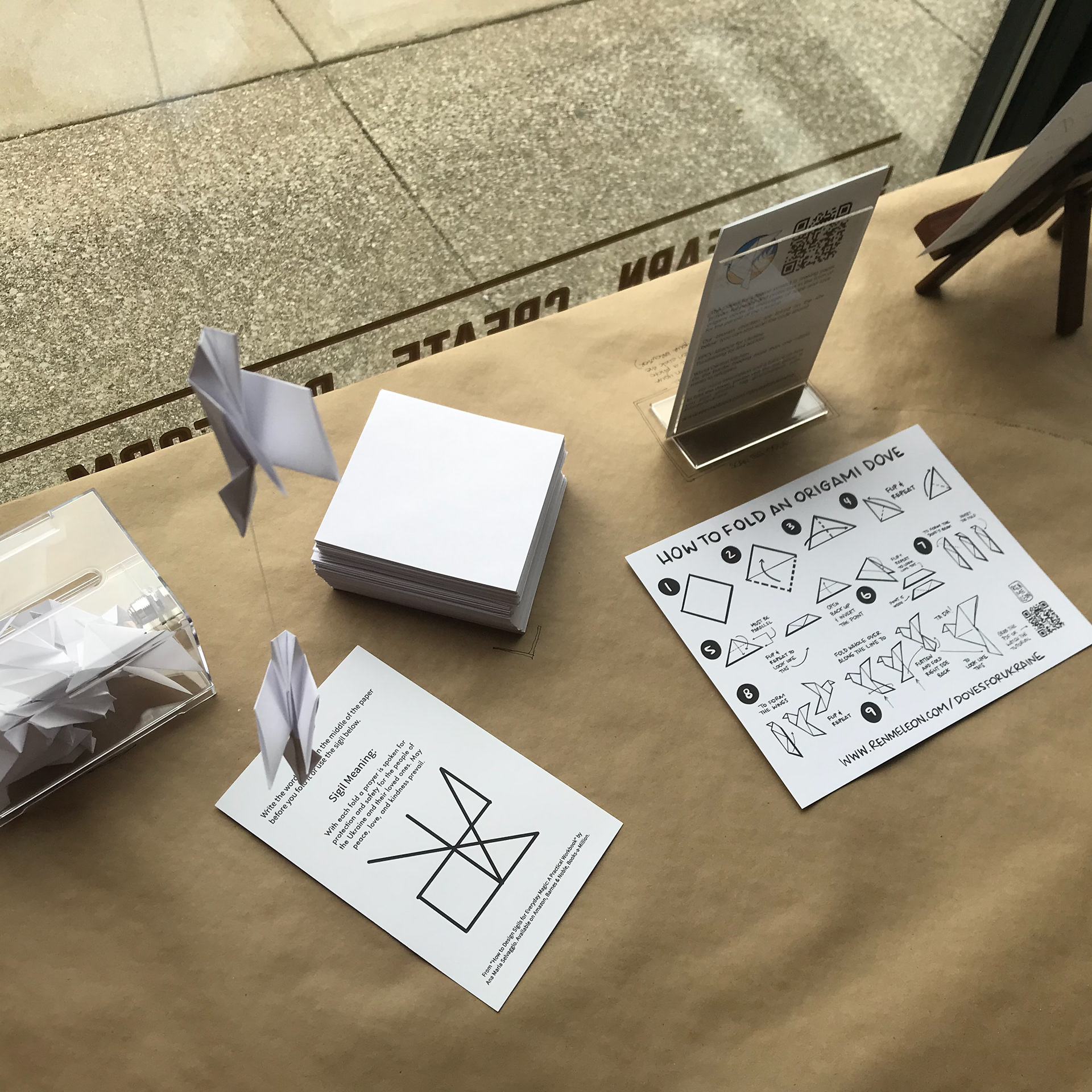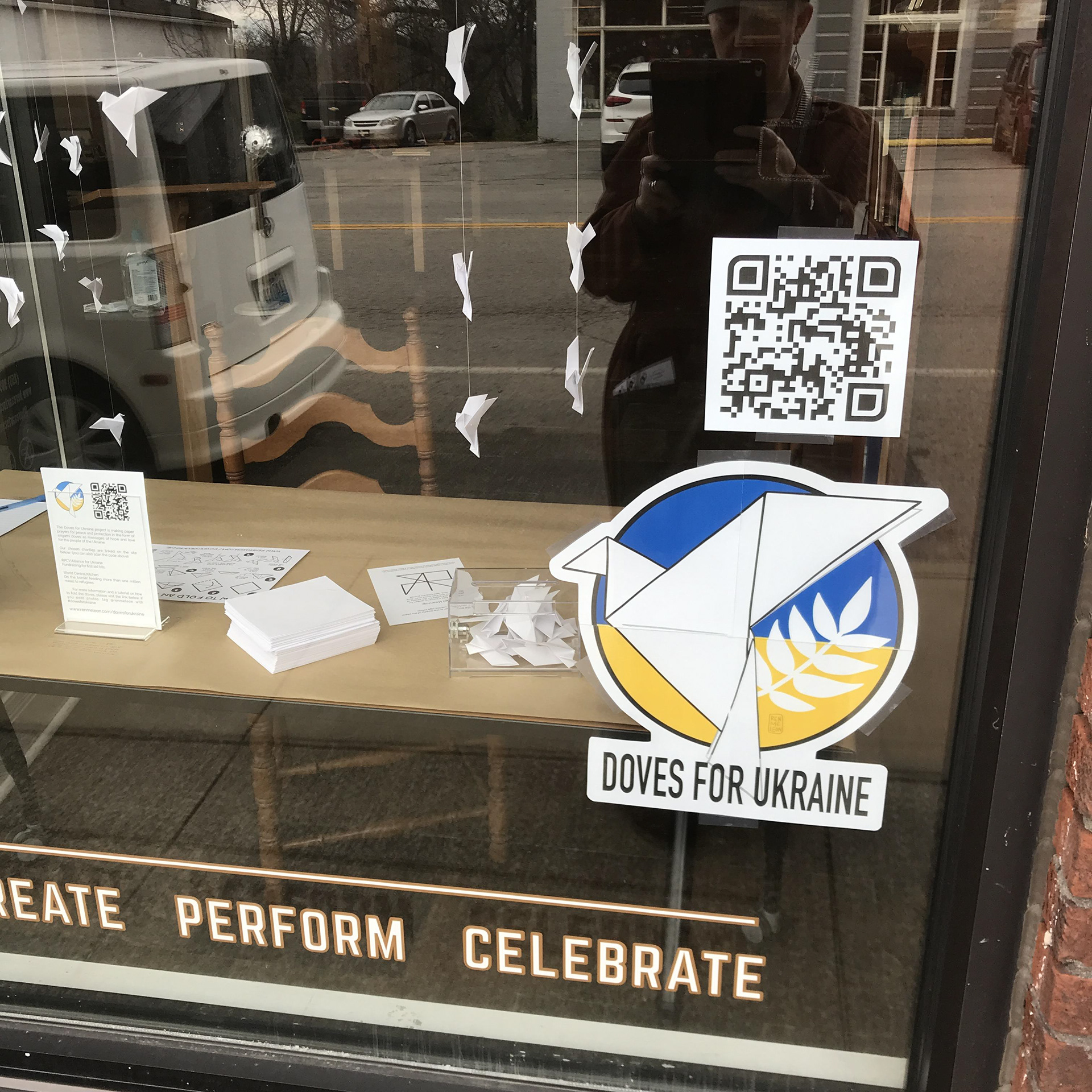 Berea Arts Council
has allowed me to set up a folding station/dove drop and display installation inside their lovely Chestnut Street location. I am beyond grateful and thrilled as I love the building. The doves have been installed for viewing until they are mailed to a charitable organization that can disburse them to refugees and their families as a message of hope. 
If you would like to make doves with us, please use the contact form on this site or DM me on social media to get involved. We would love for you to join us!
WAYS YOU CAN SUPPORT THE PROJECT
SPREAD THE WORD
.Join us in
the Facebook group
 where I will be posting resources as I find them, as well as at the bottom of this page.
Please tag @renmeleon with #dovesforukraine if you post photos of your doves and/or stickers, etc so we can add to the effort. Thank you so much!
FOLD PAPER DOVES
Inspired by the Japanese legend that anyone who folds 1,000 origami cranes will be granted a wish, Doves for Ukraine is a wish for hope, safety, and peace for the people of the Ukraine. 
The project promotes community involvement. It provides positive action for children and those who feel helpless to assist in dark times. The doves are very simple to fold and I will be coordinating folding parties online and off. 
Our goal is that t
he doves will be sent in batches of 1,000 to charities willing to disburse them to refugees.
My daughter and I are folding 1,000+ paper doves, each as a prayer of peace and protection for the Ukraine and its people. If you would like to join us, you can find the tutorial here: 
https://youtu.be/a2pJImwj1WY
I created the sigil below to write on every piece of paper before I fold it into a dove. Please feel free to use it if it resonates with you. If it doesn't, you can draw a small heart, write the word hope, doodle messages of love. Whatever feels right that is short and sweet. It is all about hope, compassion, and letting the people of the Ukraine know we stand for them and they are not alone.
BUY STICKERS, 100% DONATED
Both batches of stickers are vinyl and 3" at their widest point. These are perfect for water bottles, laptops, and cars. The logo only is clear (border and branch) and the one with the words across the bottom is white vinyl.
These are 5.00 each with 100% of the proceeds going to one of our chosen verified charities working in the Ukraine…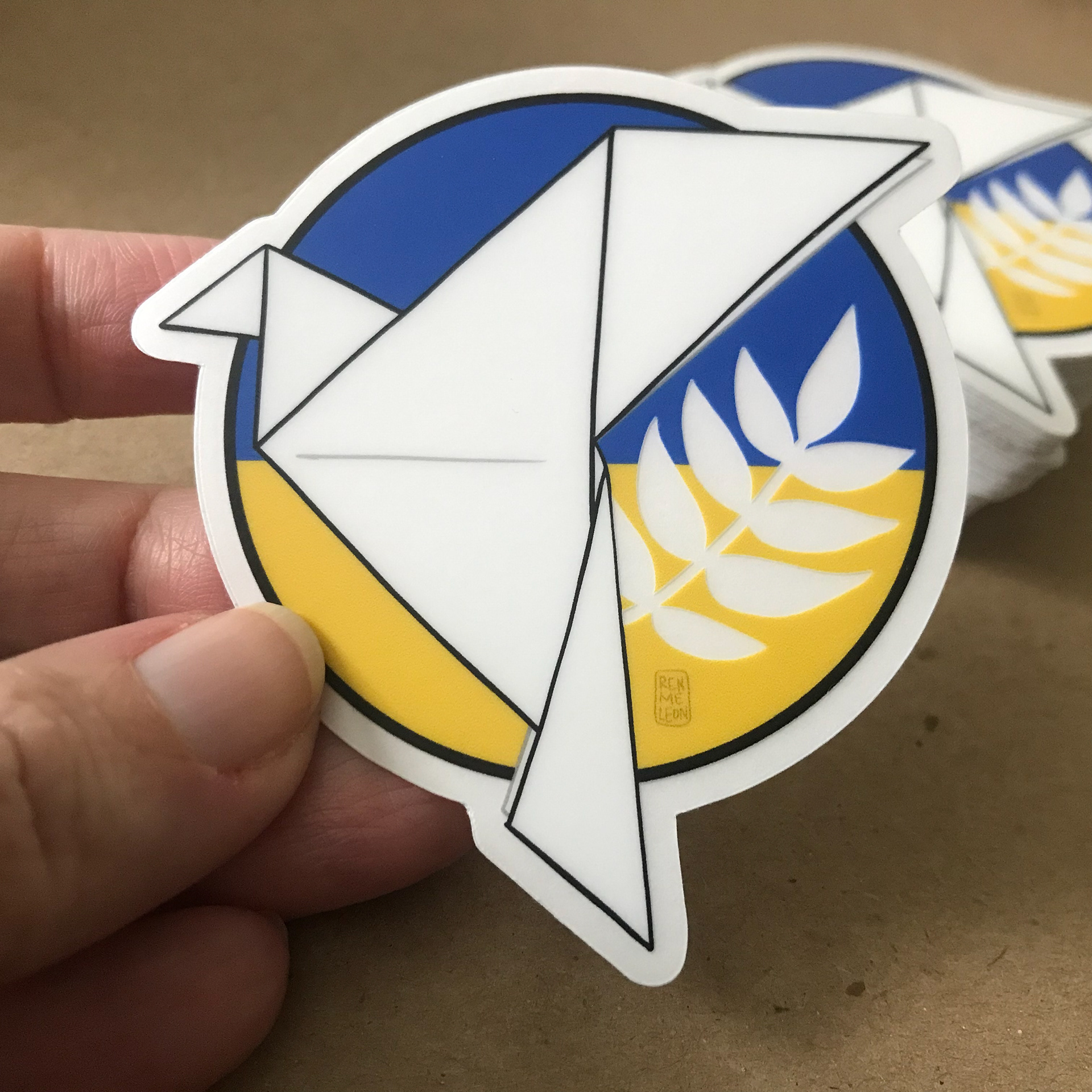 I am adding resources as I find them…
How to talk to your kids about the Ukraine, according to psychologists. [
article link
]
RPCV Alliance for Ukraine [
link
] an their current first aid kit campaign that can be found directly here. [
link
]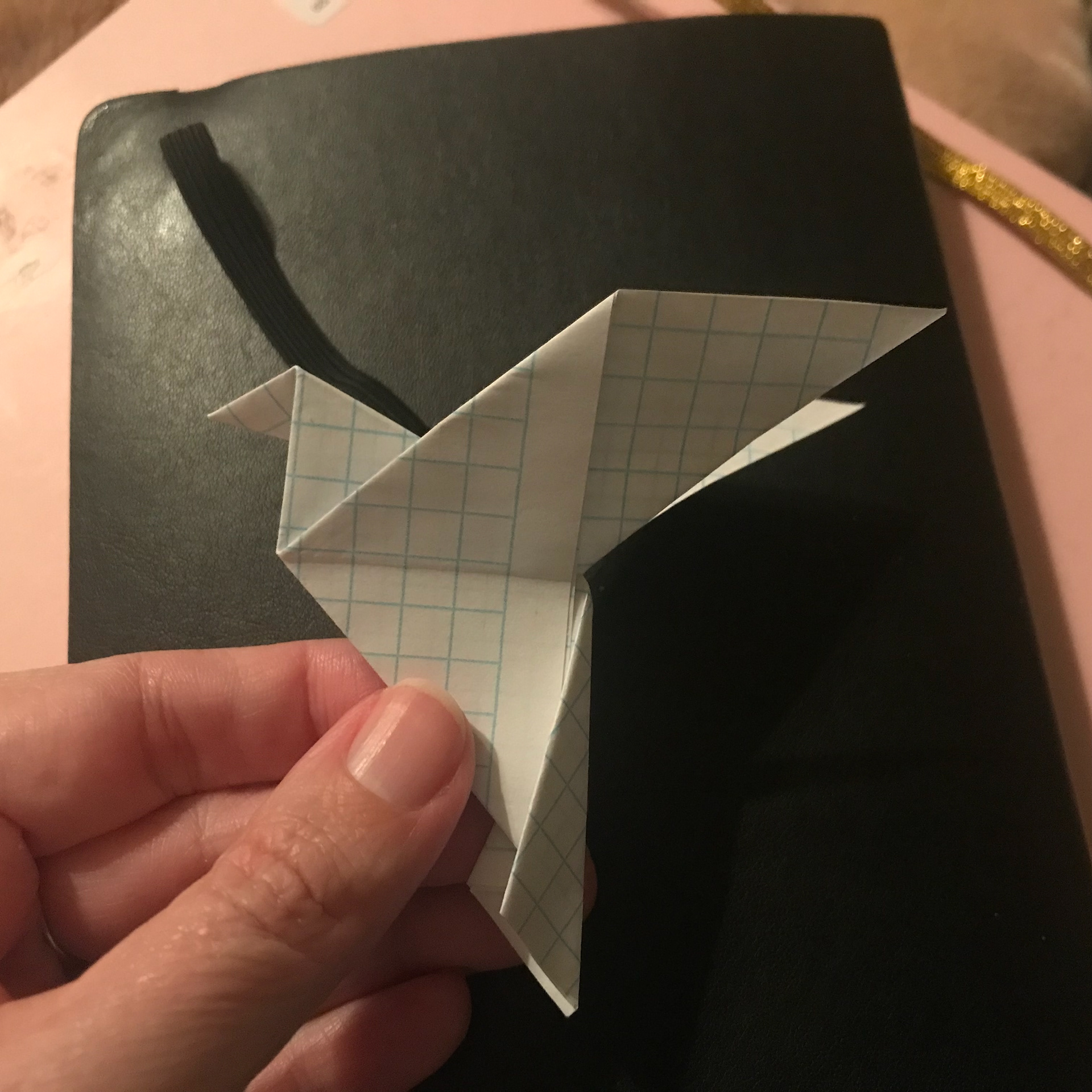 FUNDRAISING PRODUCTS IN THE WORKS
Enamel Pins
I'm getting 100 enamel pins made of the Doves for Ukraine logo without the wording. The pins will be 1.25" and will come with a blue rubber backing. The first run will be silver, additional runs will be gold and rose gold.
Sunflowers! 
Sunflowers are on the horizon! I squealed when I found out the Ukrainian national flower was one of my favorites since forever. We'll start with stickers and go from there. I'm looking into getting tote bags screen printed locally.
Personal project that I'm self-funding if I do it…
Challenge Coins
I've been toying with the idea of making challenge coins with the logo on one side and a sunflower with 1,000 on the other side. Fold 1,000 doves, I give you a coin.